Heat pump installation
and repair
Schedule Service Now or Request More Information
Enertec is a fully licensed HVAC company specializing in Dakin Heat Pump installion and repair in Portland and Southern Maine.  From new home construction, retro fitting an existing home or a commercial space, Enertec does it all.
Schedule Service Now or
Request More Information
Heating & Cooling
When it comes to heating and cooling systems, making the right purchase can make all the difference in your home comfort. Because an HVAC system is one of the most significant purchases you can make for your home, you want to be sure you're getting the right HVAC to refresh your air and elevate your life indoors. And to discover the right system for you, there's much to consider. For example, do you need to heat only a room or small apartment? A three-story house? You have more options than ever before to achieve your version of perfect air inside.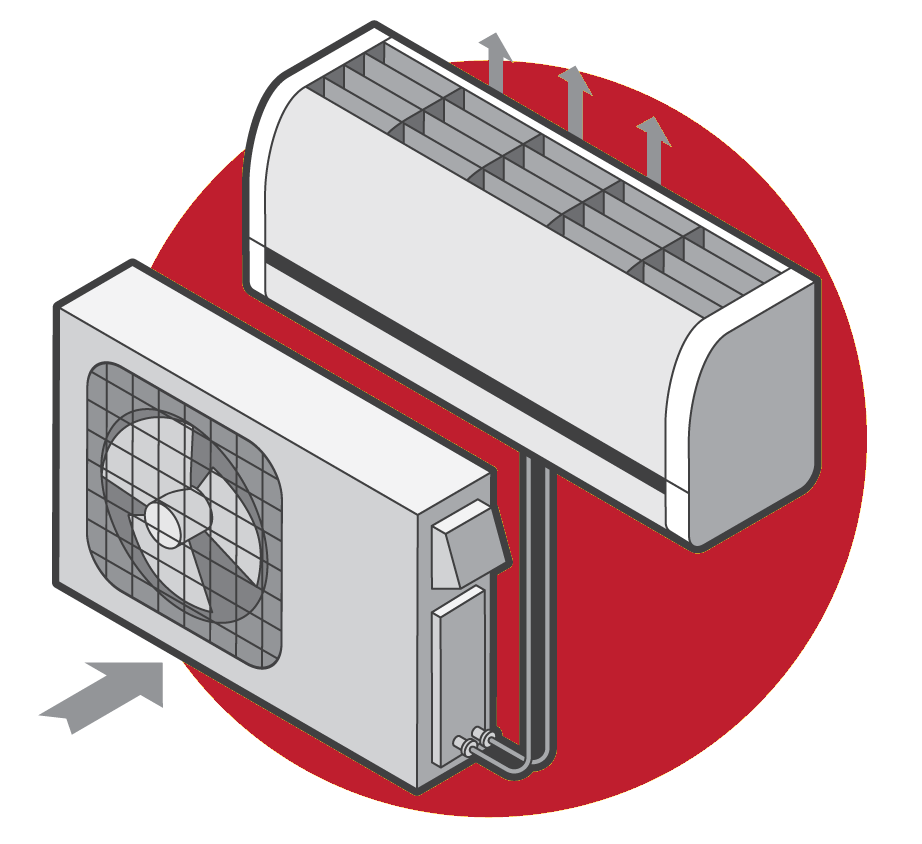 How Does it work?
Heat pumps take the air from inside your home, filter it and then pass that air through a coil in order to cool / dehumidify or heat it accordingly. Meanwhile, the refrigerant inside of the coil, having absorbed heat or lost heat to the air, ultimately arrives at the coil on the outside in order for the absorbed heat to be dissipated or in order for the lost heat to be replenished. Depending on your climate, you could have your comfort redefined with a system that is efficient, long-lasting, and easy to install and maintain.
We Service All Makes and Models

Residential Heat Pump Installation and Repair
Our owners have been in the HVAC and electrical industry for over 10 years. We're veteran-owned and operated with a commitment to integrity and affordability.
Our technicians have the credentials you expect from dependable service providers, including:
All necessary licenses
AAS degrees in HVAC
Tech experience with military machines