Enhance your home's comfort with an economical and energy-efficient heat pump from Enertec! A heat pump is a more sustainable and energy efficient heating and cooling option because it moves warm air instead of generating it. In the winter, they pull heat out of the air and into the home through ductwork. In the summer, cool air is drawn from the air and circulated inside. They are incredibly efficient so you'll enjoy lower utility bills in addition to greater comfort! If you'd like to learn more about heat pumps, contact the pros at Enertec. We'll evaluate your home and provide you with a complimentary estimate.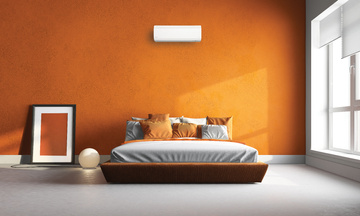 How does a heat pump work?
Heat pumps don't actively create warm or cool air. They transfer air between the inside of your house and the outside without the use of gas or coolants. While heat pumps require electricity to operate, they use much less energy than other types of systems since they simply transfer the air. Heat pumps are a perfect option for our mild climate here in the Pacific Northwest since they operate most effectively in temperatures above 30 degrees. When there is a cold snap and the temps go below 30 degrees, it's smart to have a secondary heat source available..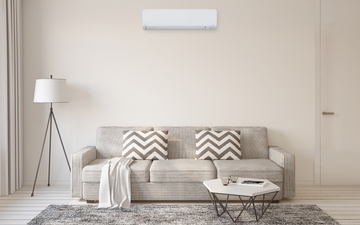 Is a heat pump right for my home?
Heat pumps are a good option for many homes. Since heat pumps require ductwork to circulate air, we generally recommend them in homes that already have ducts. We often install them in homes that have some form of inefficient heating and no air conditioning. This way, the heat pump provides all the cooling needed, while the existing furnace can provide supplementary heat when the temperatures fall to the 20s. Not sure if this is the right option? Contact Enertec and our friendly experts will assess your home, your lifestyle, and your budget and provide you with a detailed recommendation.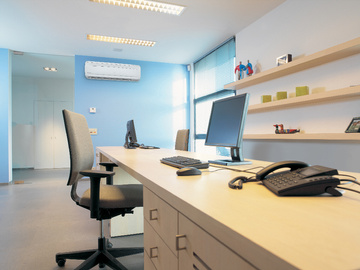 Heat pumps really heat AND cool?
Yes, they do! An electric heat pump keeps your home warm in the winter and cool in the summer. If you've been looking to add air conditioning to your home, a heat pump is a great option. It can be used in conjunction with your existing furnace to provide more efficient heating in the winter.
Heat pumps are a proven technology with several benefits.
Better indoor air quality because air is filtered more often
Easily add efficient air conditioning
Energy savings of 40 to 60%**
Constant comfort: even temperatures and balanced humidity
Whisper quiet, inside and out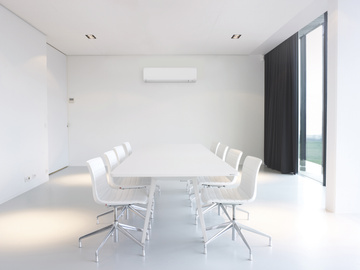 Rebates and Incentives in Maine
When properly installed and operated, modern, high-efficiency heat pumps can provide heat very cost-effectively, even through the coldest winter months. Thousands of satisfied Mainers already enjoy the benefits and savings that heat pumps provide.
Maine Heat Pump Rebates
$2,000 for first eligible heat pump
Up to $400 for second eligible heat pump
Benefits of Installing a Heat Pump
Energy-efficient: As we've already mentioned, heat pumps are so effective because they don't generate warm or cool air – they just transfer it. Home owners love this efficiency because they see it reflected in lower energy bills, especially if they've been using something really inefficient, like electric baseboard heat and a window AC unit.
Good indoor air quality: Heat pumps provide humidity control that can enhance your home's comfort. During the summer, heat pumps dehumidify the air in addition to cooling it. During winter, indoor air doesn't dry out with a heat pump as it does with a furnace that is blasting hot air.
Quiet: While the exact level of noise differs among models and brands, in general, heat pumps provide quiet comfort.
Safe: If you're concerned about gas furnaces and the risk of leaks, then you'll rest easy with an electric heat pump. Since they don't use natural gas, they are very safe.